Wind Decom
Nacelle
The wind turbine's nacelle consists of a large number of components, which we divide according to material types, each of which has its own product manager at HJHansen Recycling Group, which is why we can ensure you the correct disposal of the wind turbine's resources.
Iron
Pure iron is shipped directly to recycling.
Iron in composite structures is divided into fine particles in one of our shredders to remove the iron, achieving a fraction that is 99% pure.
We annually export roughly 950,000 tonnes of iron from Denmark.
Metals
Pure metals are sent directly to recycling.
Metals in composite structures are divided into fine particles in one of our shredders, thus removing the metals for further processing and recycling.
We annually export more than 60,000 tonnes of metals from Denmark.
Cables
We process the cables ourselves at our site in Skive, Denmark.
The cables are split, granulated and separated into fractions.
Copper and iron are sent for recycling at a smelting plant.
Plastic and rubber are melted down for use in garden furniture, sound-absorbent surfaces, etc.
Any paper-based insulation in the cables is sent to energy utilisation.
We annually process more than 7,000 tonnes of cables.
Generator
We check the generator to determine its recycling potential.
If none exists, it is sent through a shredder and separated into different fractions.
The fractions are sent to recycling.
Magnets
We are able to dismantle the magnets and secure reuse
Environmentally harmful elements
SF6 gas containers are removed and forwarded to environmental clean-up and disposal.
Oils and lubricants are drained/scraped out and sent to recycling.
Coolants are drained and sent to recycling
Accumulators are removed and sent to recycling
Contact us - Call or mail
With our great know-how, HJHansen can advise you and your company on the best solutions. Contact us and we will give you a tailor-made offer through a close dialogue.
We give ressources new life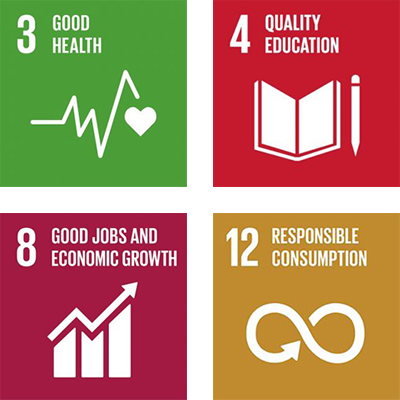 HJHansen har valgt at fokusere på 4 af FN's 17 verdensmål
The shares are acquired from Scholz Recycling GmbH. This means that all Danish activities in Uniscrap Ltd. will become part of HJHansen Recycling...
read more