HJHansen Wind Decom
Everything you need from standing wind turbine to bare ground
HJHansen Wind Decom is an all-in-one solution for dismantling of wind turbines and recycling of the resources.
We provide all necessary functions from standing wind turbine to bare ground.
Our goal is to establish efficient and sustainable treatment and recycling of decommissioned wind turbines within the circular economy.
Being part of HJHansen Recycling Group enables us to provide experts at every step – from demolition to the sale of each scrap fraction and recycling.
We strive for the best solutions across all parts of our wind decom concept
Why choose HJHansen Wind Decom?
No price-raising intermediaries
Expert counseling in sales of all components of the wind turbine
Maximum utilization
Minimal waste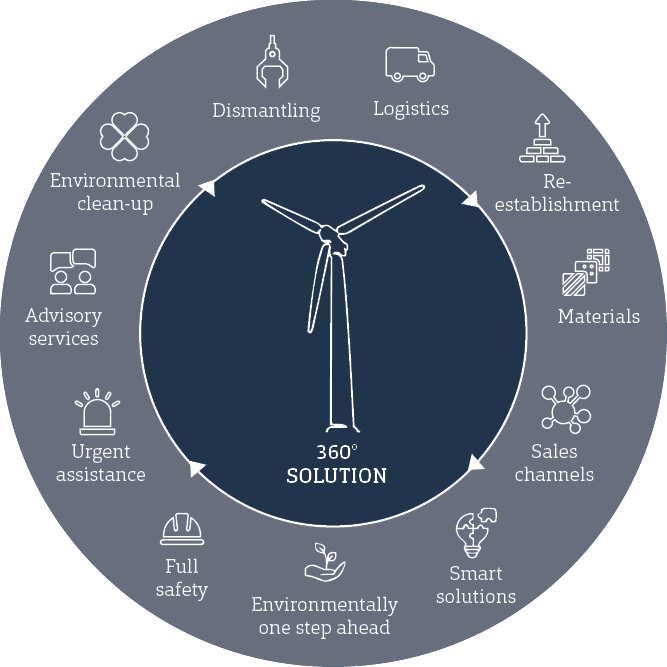 Kontakta oss – ring eller skriv
Med sin omfattande erfarenhet kan HJHansen ge dig och ditt företag den optimala lösningen. Var god kontakta oss – så skall vi tillsammans hitta ett skräddarsydd paket som passar era behov.