History
The HJHansen Group is a family-owned group of companies with roots stretching back six generations. This means that experience, tradition and continuity play a decisive role in our company spirit.
From grocery shop to an international business
The HJHansen Group is a family-owned group of companies with roots stretching back six generations. This means that experience, tradition and continuity play a decisive role in our company spirit. The company was established in 1829 as a grocery shop in Odense, Denmark and has developed into a modern business with a ramified network of both national and international selling and purchasing channels.
Two different cornerstones
The HJHansen Group is compiled of two very different overall business areas – Recycling and wine trade.
– HJHansen Recycling Industry Ltd. A/S – A modern recycling industry and an international supplier of raw materials.
– HJHansen Vin A/S – A respected wine trade company with a wide range of wine products, a wide range of delicacies, coffee and chocolates. Additionally, HJHansen Vin A/S has its own chain of wine specialist stores in Denmark.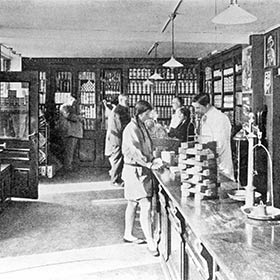 Merchant Jørgen Jacob Limkilde established a grocery shop in Vestergade in the heart of Odense. Today, more than 190 years later , the merchants house is a a welcoming and stylish headquater for the wine company.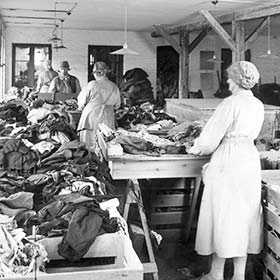 In 1861 his son, Clemens Limkilde, took over his father's grocery store. Clemens Limkilde initiated a specialization of the grocery store, for example with crushing spices, a coffee distillery and actual product trade. Gradually, the trade in rags, glass, legs and iron is increasingly being put into system.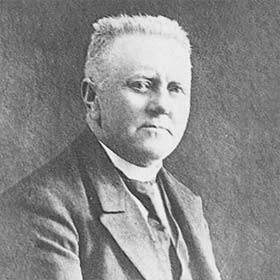 The product trade develops explosively as Hans Jørgen Hansen takes over the management after his cousin Clemens Limkilde. He sees serious business opportunities in buying and reselling cloths and legs. While the cloths are sold for paper production, the bone meal is utilized in compound feed or as additives in the chemical industry.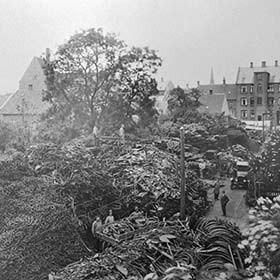 During the 1890s, the trade in iron and metal became a more and more important part of HJHansen's increasingly professional business base. This is not least due to increased marketing efforts with the presentation of iron and metal in the product catalog. Old horseshoes, plows, wrought iron scrap or barrel zinc are purchased from grocers, local blacksmiths and small product dealers. Once iron and metal scrap has been reprocessed, it is resold to iron foundries as well as other types of iron and metal industries.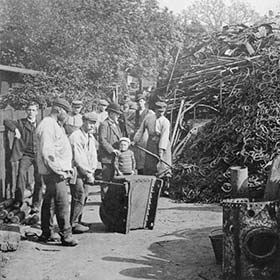 In the 1930s, the business expanded to include a car scrapping site as well as smaller product stores in other cities.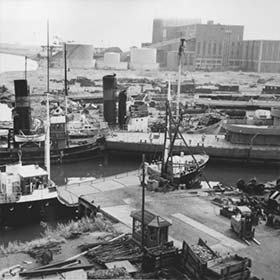 In the late 1940s, the recycling industry moved into greater space by the Odense Canal. Here, HJHansen builds its own harbor basin for ship dismantling.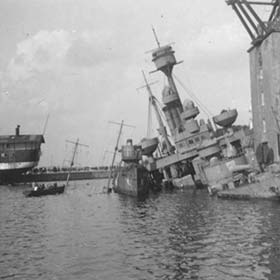 In 1949, HJHansen solved a historic task: the dismantling of the Danish frigate Peder Skram, whose fire-conductor tower was erected in 1951 at the Port of Odense. Today, the tower is HJHansen's landmark and can be seen from the channel side..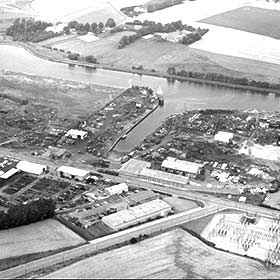 HJHansen is expanding and in the early 1960s the yard covered over 100,000 m2.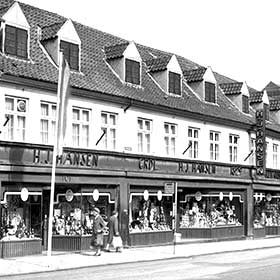 In 1979, an important investment reaching into the future. HJHansen buys a shredder that offers significant strategic and economic benefits when it comes to iron scrap recycling. The shredder processes iron scrap to achieve a purity of up to 99%.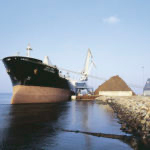 In 1992, HJHansen started using the Deep Sea solution at Lindoe Port of Odense. This means that vessels with a loading capacity of up to 35,000 tonnes can enter the terminal.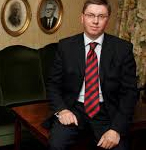 In 2000 Jens Hempel-Hansen was appointed CEO after his father, Hans Erik Hempel-Hansen. In the same period, HJHansen is investing in a new shredder with a main engine of 8,000 HP.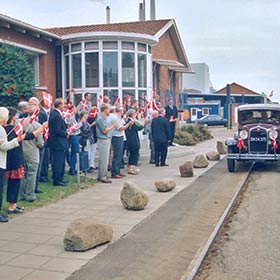 I 2002 etableres HJHansen Sverige AB i Landskrona, og to år senere – i 2004 – åbnes kontor i Shanghai. Samme år kan HJHansen fejre 175 års jubilæum.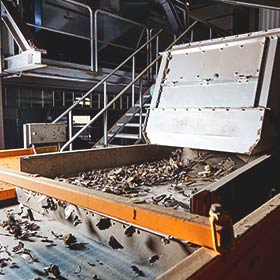 In the period 2002-2004, HJHansen invested in a state-of-the-art refining plant. With the help of metal sensors, the plant can sort metals into different types, and with the help of a camera and the screening of the goods the plant can sort out plastic.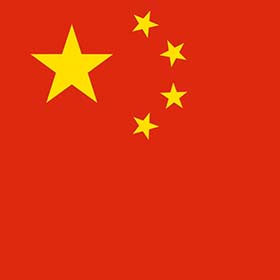 In September 2010, our Chinese Sales Manager is hired and our Shanghai Sales Office is established.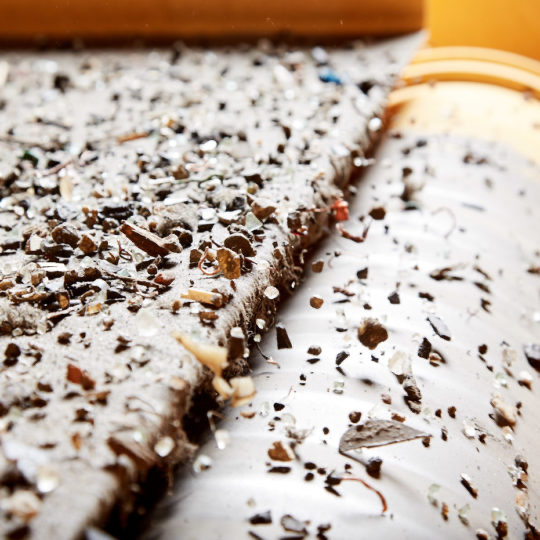 In the summer of 2018, HJHansen invested in a significant renewal of the refining plant, so that better and cleaner sortings of the individual metals can be made.
Contact us - E-mail or call 
With our extensive know-how, HJHansen can advise you and your company on the best solutions. Contact us and we will give you a tailored offer through a close dialogue.