Vindmøller
Brug trygt HJH til vindmølleopgaver
HJHansen Nedbrydning har stor ekspertise i nedbrydning af komplekse stålkonstruktioner – herunder også vindmøller.
Ved nedbrydning af vindmøller sikres
en miljømæssigt korrekt behandling før og efter demonteringen
at møllerne tømmes for væsker og andet miljøfarligt indhold
den størst mulige genvindingseffekt
Ønskes møllens betonfundament fjernet, udføres dette også og pladsen reetableres.
Vi har stor erfaring i nedbrydning af vindmøller.
Contact us - Call or mail
With our great know-how, HJHansen can advise you and your company on the best solutions. Contact us and we will give you a tailor-made offer through a close dialogue.
We give ressources new life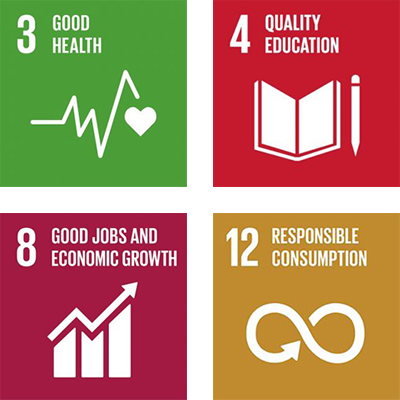 HJHansen har valgt at fokusere på 4 af FN's 17 verdensmål
The shares are acquired from Scholz Recycling GmbH. This means that all Danish activities in Uniscrap Ltd. will become part of HJHansen Recycling...
read more