Wind Decom
All-in-one solution
We give you peace of mind, vast experience, and expert advice in dismantling, demolishing and recycling your wind turbine. We think in terms of solutions and assist you throughout the project's phases to ensure the best possible outcome. Together we find the solution that best meets your needs. After end project you will receive a QSE-report (Quality, safety, and environment).
Counseling
We give you peace of mind, extensive experience and competent advice in the dismantling, demolishing, and recycling of your wind turbine. We think in terms of solutions and help you through all phases of the project to ensure the best possible result. Together we will find the solution that suits your needs.
We follow developments in the industry, i.a. by being a member of Green Power Denmark, which is Denmark's  industry organization for the green energy sector.
One step ahead in terms of the environment
We meet the requirements stipulated in ISO 45001 for HSE, 14001 for environmental impact and 9001 for quality at all our sites
We ensure certified, environmental sanitation and disposal
We have our own environmental department
We ensure certified processing of environmentally harmful elements
We are mapping out scopes 1, 2, and 3 upstream to manage our CO2 emission
Urgent assistance
If a wind turbine has been damaged and needs to be rapidly dismantled, we can provide urgent assistance. We take care of the dismantling, efficiently breaking down all the wind turbine's components and having them quickly picked up so the site is cleared and ready as agreed.
Environmental clean-up and disposal
Before dismantling the wind turbine, we make sure that its components are environmentally cleaned up and disposed of pursuant to current rules and regulations.
SF6 gas containers are removed and sent to environmental clean-up and disposal.
Oils and lubricants are drained/scraped out and sent to recycling.
Coolants are drained and sent to recycling.
Hydraulic accumulators are removed and sent to recycling
Dismantling
We provide several dismantling methods depending on the wind turbine's condition and the customer's needs.
HJHansen Demolition has years of experience in dismantling and demolishing wind turbines, etc. We manage 100 to 200 dismantling projects a year, focusing on:
The environment: we leave no resources behind in natural environments;
Safety: we comply with all safety regulations and requirements;
Traceability: we ensure traceability through internal handling of all resources;
Equipment: we use modern technologies and equipment;
Collaboration: we collaborate with a wide variety of proficient partners if a task requires expert knowledge and support;
Separation: we efficiently separate resources on site to achieve the highest recycling rate;
OHS: we make sure that our employees work in safe and healthy working conditions.
Logistics
Having our own logistics department ensures:
High flexibility
Transport by ship wherever possible
Specialised transports as required
Restoration
After the wind turbine has been dismantled and driven away, we restore the site as agreed with the customer.
We ensure the complete removal of all materials so the area can be used once again.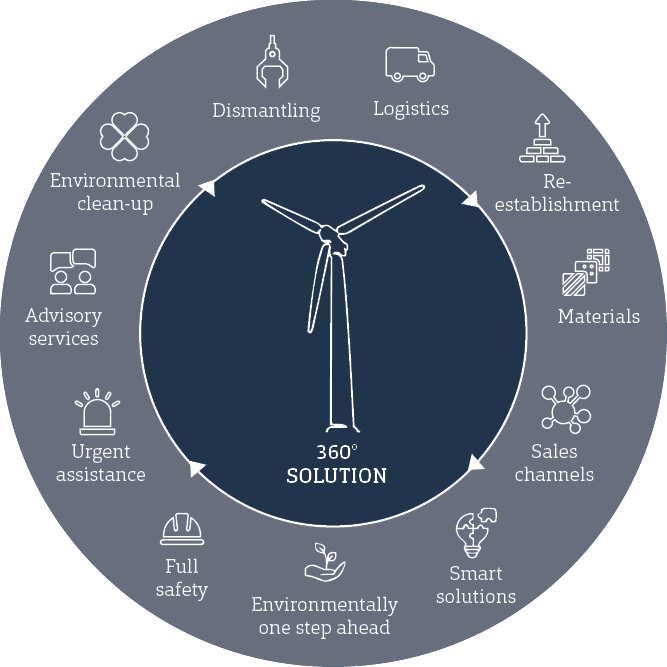 Contact us - E-mail or call 
With our extensive know-how, HJHansen can advise you and your company on the best solutions. Contact us and we will give you a tailored offer through a close dialogue.
We give ressources new life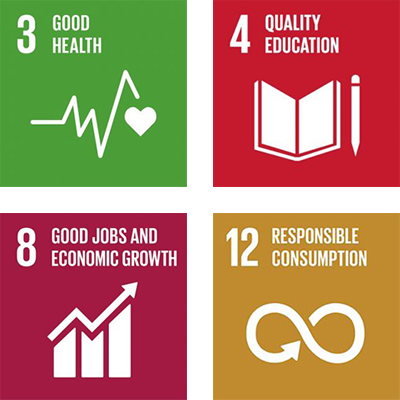 HJHansen har valgt at fokusere på 4 af FN's 17 verdensmål
No Results Found
The page you requested could not be found. Try refining your search, or use the navigation above to locate the post.