Deep sea
We have facilities at Lindoe Port of Odense – the Harbour Terminal, where large deep sea ships are loaded and unloaded.
The port is regularly called by vessels up to length 200 meters and a with a draft between 9,5/10 m. No beam air-draft restrictions.
Loading is taking place with modern shore cranes with a capacity of 800-1000 tons per hour day and night.
Guaranteed loading rates: 15,000 MT SSHINC for shredded, 7,000 MT SSHINC for cutgrades
Coaster
More than 75% of our raw materials are shipped by sea carriage.
We ship ferrous scrap by coasters to Nordic and European destinations.
Sea container
Metal scrap is loaded and shipped in sea containers.
The containers are sealed after loading.
We ship about 3000 TEU per year.
Trucks
Metal scrap is mainly loaded as bulk in walking floor trailers and container trucks.
We ship about 2300 loads per year.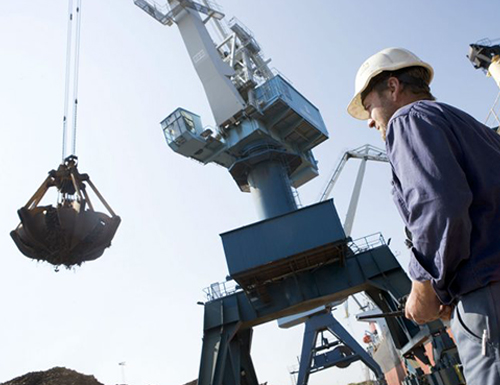 Contact us - E-mail or call 
With our extensive know-how, HJHansen can advise you and your company on the best solutions. Contact us and we will give you a tailored offer through a close dialogue.